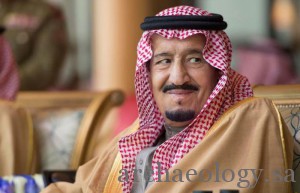 Al-Janadriyah — Custodian of the Two Holy Mosques King Salman patronized on Wednesday the opening of the 30th National Festival for Heritage and Culture, organized by the Ministry of National Guard, in a village on the outskirts of Riyadh.
Guests who attended the inauguration ceremony included King Hamad bin Isa Al Khalifa of Bahrain; Sheikh Jassem bin Hamad Al Thani, personal representative of the Emir of Qatar; Sheikh Saif bin Zayed Al Nahyan, Deputy Premier and Minister of Interior of the United Arab Emirates; Sheikh Salman Al-Sabah Al-Salem Al-Sabah, Minister of Information and Minister of State for Youths Affairs of the State of Kuwait; and Saad bin Mohammed Al-Saadi, Minister of Sports Affairs of the Sultanate of Oman.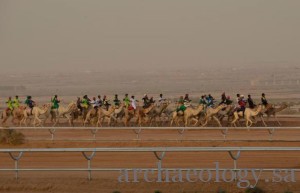 Addressing the gathering, Chairman of the event's Higher Steering Committee Prince Miteb bin Abdullah thanked the National Guard ministry personnel who every year produce a new edition of this innovative cultural event and the ministry's servicemen who are defending the country at the southern border together with their country mates of the armed forces.
He expressed pleasure at the selection of Germany as the guest of honor of the festival and welcomed the German delegation, led by German Foreign Minister Frank-Walter Steinmeier, saying that Germany's participation gives an important flavor and significance to this year's celebration.
He also paid tribute to the festival's cultural personality Dr. Abuabdulrahman bin Aqeel Al-Dhahiri who was awarded King Abdulaziz medal class I in recognition of his contribution to the literary and innovative activities in the Kingdom.
German foreign minister said his country was profoundly honored to accept the invitation to become this year's guest of honor, vowing that the German pavilion was designed to reflect the traditions, values, culture, lifestyle and innovations of the German people as gifts to a wide spectrum of the people of the Kingdom of Saudi Arabia.
He said he was pleased to accompany a delegation of several sectors of Germany representing politics, arts and culture.
The audience attended the grand camel race, an annual event coinciding with the cultural festival.
Following the race, King Salman gave away the prizes to the winners of the first place of each of the five sets.
The winners of the first and second sets also received prizes from the President of the UAE delivered to them by Sheikh Saif bin Zayed Al Nahyan.